ALLOY STEEL INVESTMENT CASTING
Casting Metals: Cast Alloy Steel
Casting Manufacturing: Lost Wax Investment Casting + CNC Machining
Application: Truck Spare Part
Weight: 3.60 kg
Surface Treatment: Customized
Custom alloy steel lost wax investment castings produced silica sol and water glass casting process according to your requirements and drawings. We provide full and one-stop engineering and manufacturing services from idea to realization. CNC Machining services are also available from our company.
Alloy steel investment castings are produced by lost wax casting with silica sol and water glass as the binder materials.
According to the different binders for shell-building, the lost wax investment casting could be divided into silica sol binder investment casting, water glass binder investment casting, and investment casting with their mixtures as binder materials.
Investment casting (lost wax casting) is a method of precision casting complex near-net-shape details using replication of wax patterns. Investment casting or lost wax is a metal forming process that typically uses a wax pattern surrounded by a ceramic shell to make a ceramic mold. When the shell dries, the wax is melted away, leaving only the mold. Then the casting component is formed by pouring molten metal into the ceramic mold.
▶ Ferrous and Non-ferrous Materials for Investment Casting, Lost Wax Casting Process:
• Gray Iron: HT150, HT200, HT250, HT300, HT350; GJL-100, GJL-150, GJL-200, GJL-250, GJL-300, GJL-350; GG10~GG40.
• Ductile Iron or Nodular Iron: GGG40, GGG50, GGG60, GGG70, GGG80; GJS-400-18, GJS-40-15, GJS-450-10, GJS-500-7, GJS-600-3, GJS-700-2, GJS-800-2; QT400-18, QT450-10, QT500-7, QT600-3, QT700-2, QT800-2;
• Carbon Steel: AISI 1020 – AISI 1060, C30, C40, C45.
• Steel Alloys: ZG20SiMn, ZG30SiMn, ZG30CrMo, ZG35CrMo, ZG35SiMn, ZG35CrMnSi, ZG40Mn, ZG40Cr, ZG42Cr, ZG42CrMo…etc on request.
• Stainless Steel: AISI 304, AISI 304L, AISI 316, AISI 316L, 1.4401, 1.4301, 1.4305, 1.4307, 1.4404, 1.4571, and another stainless steel grade.
• Brass, Red Copper, Bronze, or other Copper-based alloy metals: ZCuZn39Pb3, ZCuZn39Pb2, ZCuZn38Mn2Pb2, ZCuZn40Pb2, ZCuZn16Si4
• Other Materials as per your unique requirements or according to ASTM, SAE, AISI, ACI, DIN, EN, ISO, and GB standards
▶ Capabilities of Investment Casting Foundry
• Max Size: 1,000 mm × 800 mm × 500 mm
• Weight Range: 0.5 kg – 100 kg
• Annual Capacity: 2,000 tons
• Bond Materials for Shell Building: Silica Sol, Water Glass, and their mixtures.
• Tolerances: On Request.
▶ Main Production Procedure of Alloy Steel Investment Casting
• Patterns & Tooling Design → Metal Die Making → Wax Injection → Slurry Assembly → Shell Building → De-Waxing → Chemical Composition Analysis → Melting & Pouring → Cleaning, Grinding & Shot Blasting → Post Processing or Packing for Shipment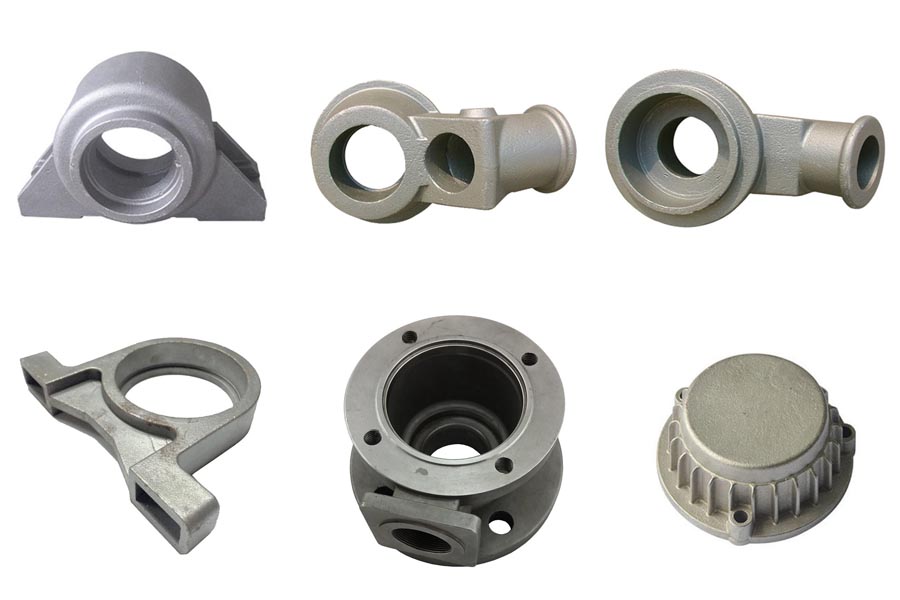 Contact to find more information:
Factory 01: B Zone, Song Cong 1 Industry park–  Song Cong city, Thai Nguyen, Vietnam
Hotline: 0965.134.969 (ms.Hong Toi)
Email: [email protected]